---
Alexandra Bridge
Scary Bridges · Honorable Mention 1
---
Please keep in mind that if a bridge receives an honorable mention it was specifically found not to be that scary of a bridge.
Click the images for a large version.
---
Alexandra Bridge
Built:
1962
Length:
Type:
Steel Arch
Location:
Trans-Canadian Highway, Fraser River Crossing, British Columbia
Reason for Honorable Mention:
There is no protection between the sidewalk and the road. While the local speed limit is 90, all the locals drive 120 or faster. Having high speed trucks passing less than a meter away on potentially icy roads is hazardous for pedestrians.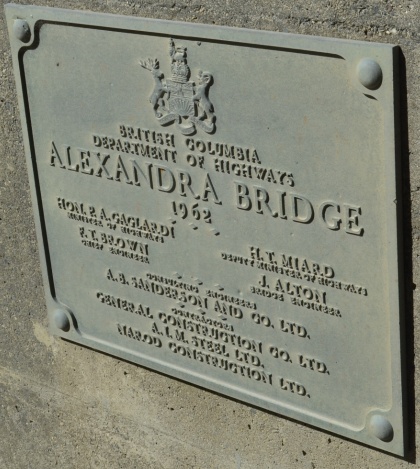 This bridge is best viewed from downstream.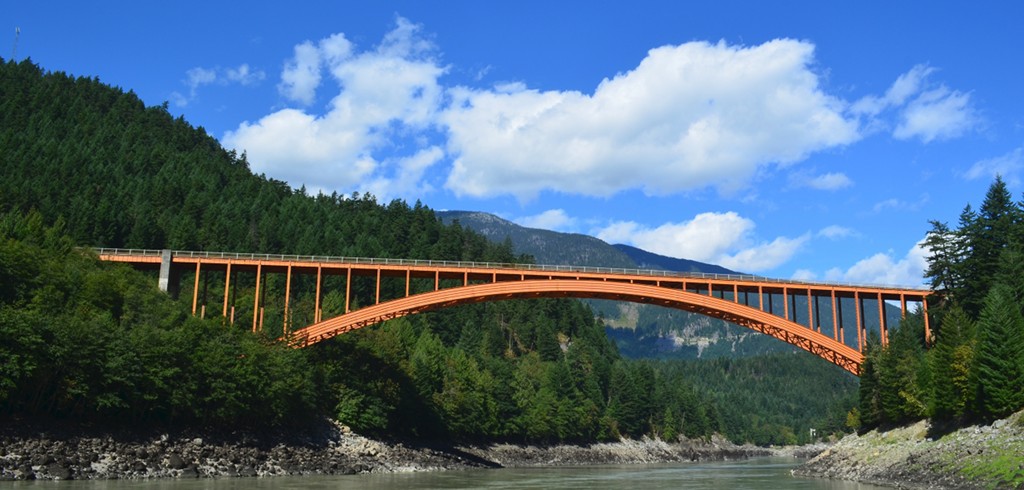 When driving across the bridge the roadway itself is unexciting. The bridge provides drivers a fast and easy crossing. An expansion joint is included in the bridge deck, presumably providing adequate leeway for changes due to temperature, deflection, and earthquakes.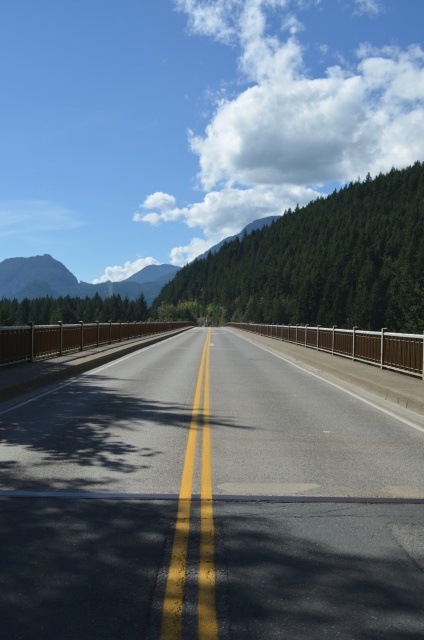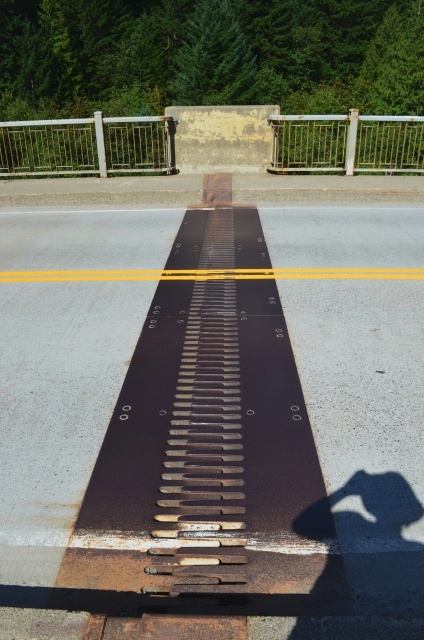 There are fish sculptures at each end of the bridge.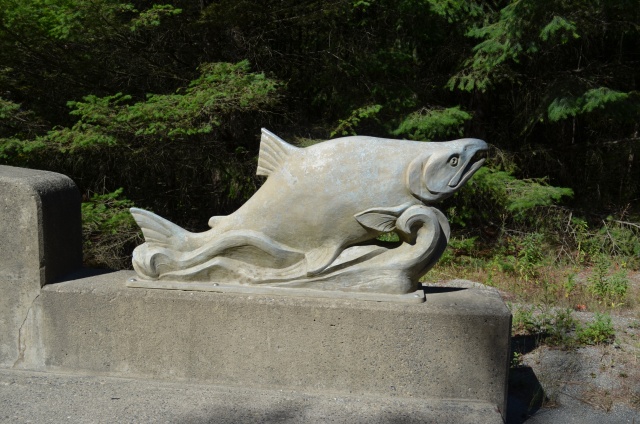 The view from the side is nice. Be sure to take a moment to enjoy it if you make the unadvisable fall into the river.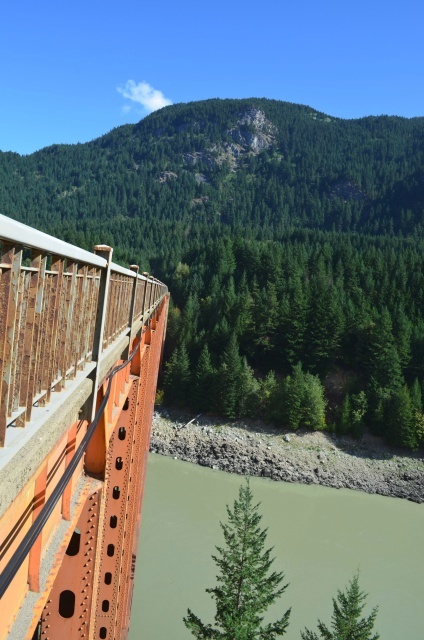 The ends of the arched are attached with giant pinned joints. Interestingly, this joint was assembled using a combination of rivets and bolts.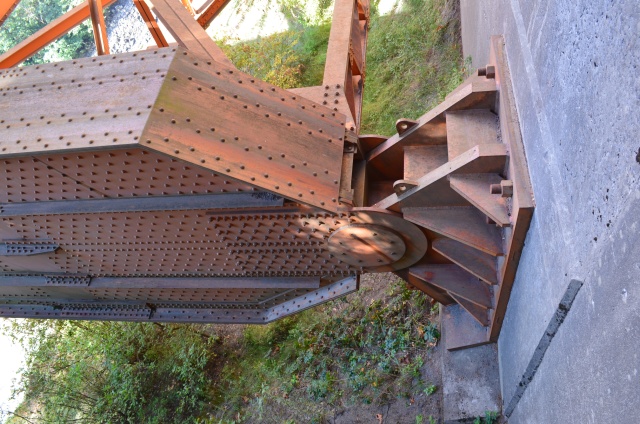 There are also a number of steel rocker bearings. One of them showed far more corrosion that the rest of the bridge. A reminder that just because most of the bridge looks good you can't assume that it is all rust free. Left unchecked, isolated areas of corrosion could cause the failure of an otherwise sturdy bridge.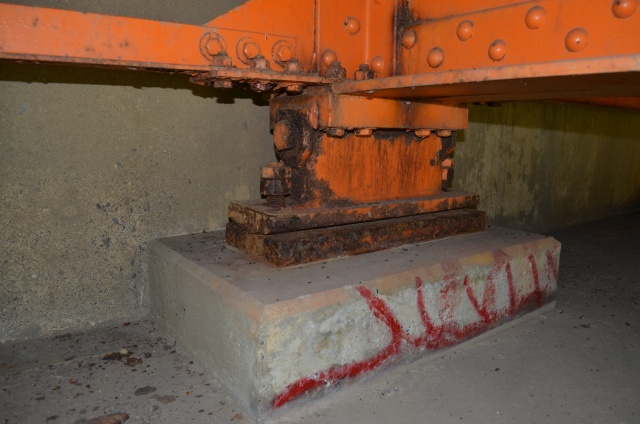 There are also two railroads underneath the bridge, one on the east bank and one on the west.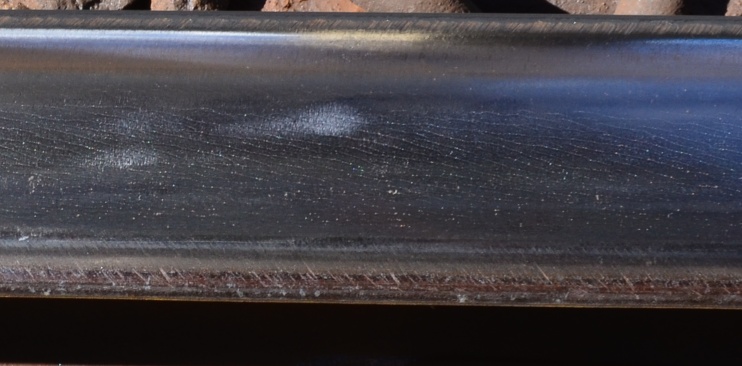 A quick glance shows that their track has slight signs of fractures, but is in far better condition than the operational portion of the Transandean Railway.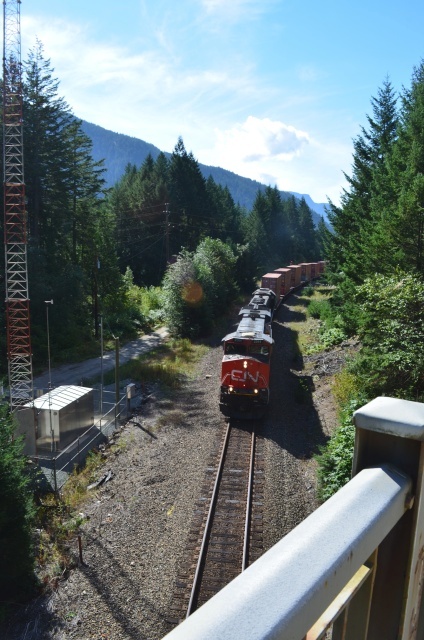 And from this bridge there you can see the old
Alexandra Suspension Bridge
, of which merits an entry as a scary bridge.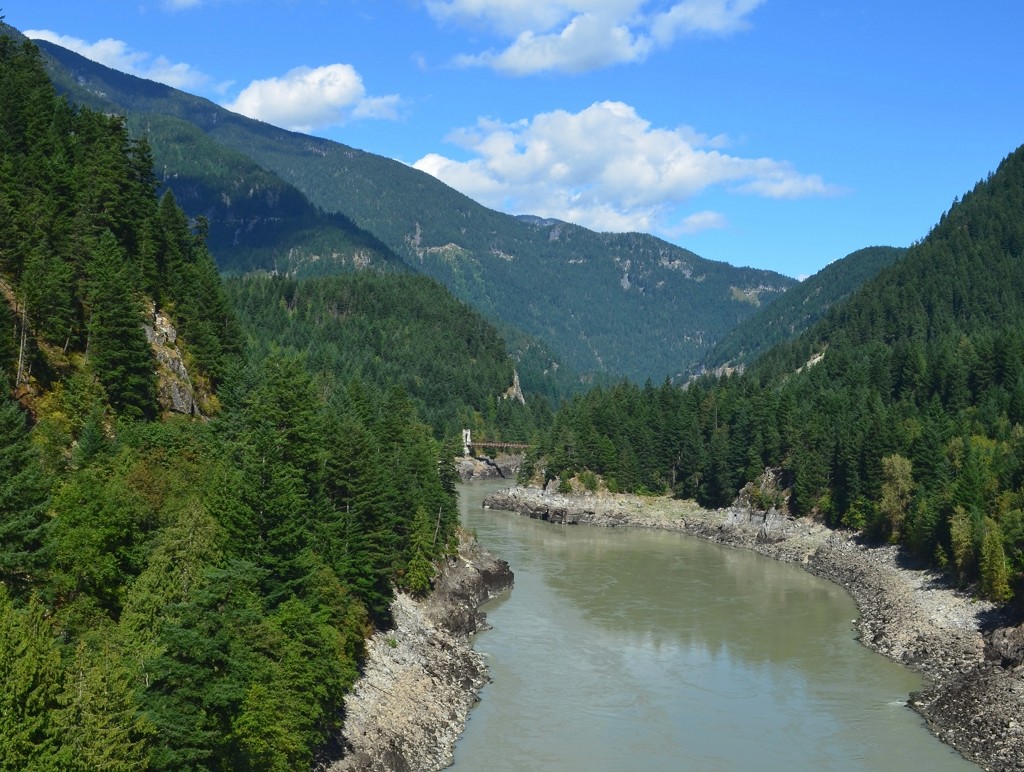 ---
---