Most Scenic Clamping U-Bolt of the Year
Dates are based on date of the author's visit, not posting date nor the u-bolt installation date.
The Tahoma Narrows Suspension Bridge, located in Mt Rainier National Park, provides for a very scenic clamping u-bolt. The bridge itself did not meet this site's very low standards for a full posting, but it did merit an honorable mention.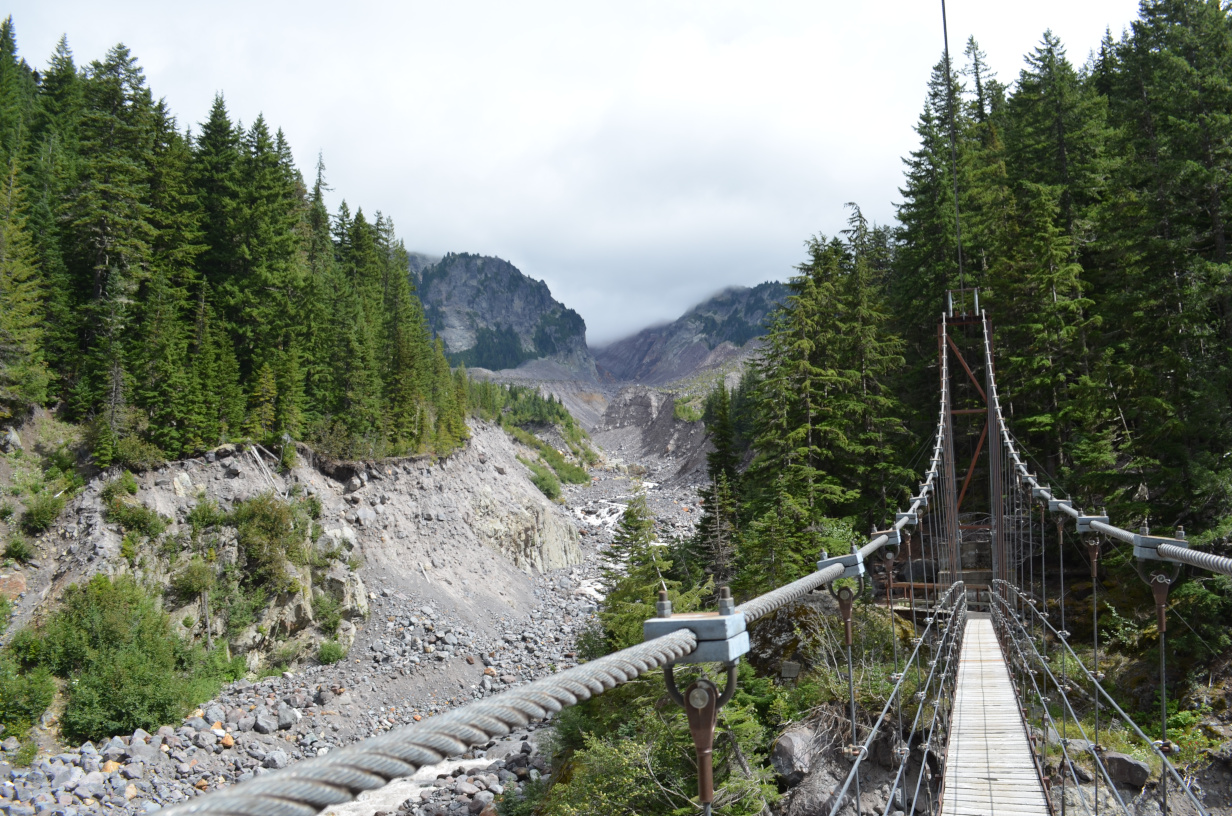 The bridge itself is a high-quality foot bridge in far too good of a condition to be listed on this site.